Industry Giants Joined SHB 2020 as Advisors and Exhibitors!
20

Industry Giants Joined SHB 2020 as Advisors and Exhibitors!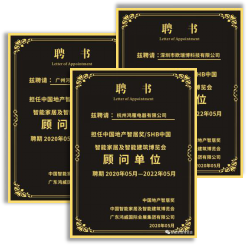 Win-win Cooperation! A team of professional advisors has joined forces with 2020 China Smart Homes & Buildings Expo (SHB), the famous high-end smart home event, to drive China's smart home industry forward!

As a huge market for smart homes, China owns a considerable demand for various control devices. Report from MarketsandMarkets said that, the overall smart home market will reach USD 151.4 billion by 2024, and the large base of end users in great economies like China is one major factor to fuel the demand.

The participation of industry leaders in SHB 2020 is a mix of their optimism in China's surging market and their recognition of our industry influences, which is certain to bring the Show more qualified smart products suppliers and purchasers!

Ø Profile of Partial Advisors
Website: https://www.hdlchina.com/
As a member of KNX, the international standard for residential and building control, HDL Automation has provided comprehensive intelligent control systems and integrated solutions for projects worldwide, such as Dubai International Airport, the Melbourne home of Australian Institute of Architects named 41X, Beijing Contemporary MOMA Apartment, Macau Morpheus hotel, etc.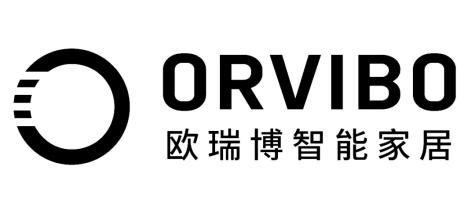 Website: https://www.orvibo.com/
With strength on IoT, AI and cloud computing technologies, ORVIBO provides more secure, energy-saving & comfortable smart home solutions for customers worldwide. Its focus on design and tech innovation made itself an international design awards grand slam winner, and a complex of various recognition from Evergrande, Midea, Macalline, SAIF Partners, etc.

Website: http://www.hongyan.com.cn/
Established in 1981, Honyar has been the professional integrated supplier of architecture electric connection and architecture electrical control system by 30 years' development. With four product divisions, ten holding companies including two Sino-foreign joint ventures, the home cabling system of Honyar Intelligence occupies No.1 market share in China and other industries all step into the front rank.

Website: https://aciga.com.cn/
ACIGA is one of China's fastest-growing hi-tech providers of smart IoT solutions for real estate industry, with business expanded to Malaysia, Thailand, Indonesia, and etc.
As a strategic partner of Country Garden, China's No.1 real estate developer by sales in 2019, ACIGA has provided smart home/building systems for over 2000 Country Garden's real estate projects, including high-end neighborhoods, hotels, schools, hospitals, business and industry parks, and etc.

Website: http://www.gvssmart.cn/
Established in 1999, GVS is one of the first Chinese companies to specialize in one-stop IoT solutions for smart security, building automation, and smart healthcare. So far, they have taken part in 10,000+ projects across 160+ countries and regions, providing services for 5,000 clients.
For further promotion and more business cooperation, all our advisors will showcase in SHB 2020 with their star products. Gathering a pool of smart home players and real estate developers, and a cluster of concurrent activities like Kinpan Week, SHB 2020 must be your best choice to enter China's tremendous market!

Contact us:
2020 China Smart Homes & Buildings Expo (SHB 2020)
Date: December 21st-23rd, 2020
Venue: Poly World Trade Center Expo
Contact: Ms Trista Chan
Email: grand.zh@grahw.com
Tel:86 182 1898 2900