China to embrace a rising market of smart community!
18

China to embrace a rising market of smart community!


Recent years have witnessed a spurt of progress in Smart Community worldwide. The industry has seen itself being the hottest issue in China, as more and more real estate and tech giants, such as Country Garden, Vanke, Tencent, Midea, etc., join to explore and unfold its remarkable market.

Being home to over 800 million urban residents, China is reported to own about 330,000 smart communities, which is around 50 percent of all communities across the country. As an emerging segment with great future potential, the local market is predicted to reach nearly one trillion yuan, along with the supports of government policies and continuous increase in disposable income.

To follow the step of this market trend, 2020 China Smart Homes & Buildings Expo (SHB), a famous smart home event held in Guangzhou, also invite several smart community professionals to join our advisor team to provide us insight into the future industry development!

Ø Have a look at our featured advisors

ACIGA is one of China's fastest-growing hi-tech providers of smart IoT solutions for real estate industry, with business expanded to Malaysia, Thailand, Indonesia, etc. As a strategic partner of Country Garden, China's No.1 real estate developer by sales in 2019, ACIGA has provided smart home/building systems for over 2000 Country Garden's real estate projects, including high-end neighborhoods, hotels, schools, hospitals, business and industry parks, etc.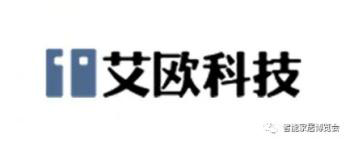 As one of editors of the national standards for the construction of smart communities, Aiou is a tech company under the Central China New Life Group, the biggest new lifestyle service provider in Central China. Devoting itself in the construction of smart communities, Aiou has harvested a great achievement in related smart systems, from overall monitor system, night patrol system to access system, parking management, etc.

For further promotion and more business cooperation, all our advisors will showcase in SHB 2020 with their star products. Gathering a galaxy of professional buyers and real estate developers, SHB 2020 must be your best choice to enter China's tremendous market!

If you don't want to miss out on these quality suppliers, please sign up today by Filling Out the Form Below and Send It Back to Us to Register as Buyer!
l If you are Visiting Our Show in Person, please check the "Yes" option in the first question.
l If you Aren't Able to Attend this year, but are interested in our Matchmaking Services, please check the "No" option in the first question!
Will you be visiting the show in person?
□ Yes, I will visit the show In Person.
□ No, but I am interested in the Matchmaking Service.
Company
Country
Contact Person
Position
E-mail
Cell Number
Tel Number
Website
Company Activities
□Distributor
□Importer/Exporter
□Other:
□Retailer
□Site operating

□Agent
□Manufacturer

Products of Interest
□Smart Home Products
□Smart Home Security Solutions
□Building Automation System
□Smart AV Solutions
□Smart Home Systems
□Fire Protection Systems
□IoT Devices
□Others

For more info, please feel free to contact us!

Trista Chan
Tel:86 182 1898 2900
Email:grand.zh@grahw.com

2020 China Smart Homes & Buildings Expo (SHB)
Date: December 21st-23rd, 2020
Venue: Guangzhou Poly World Trade Center Expo
Website: http://www.asiashe.com/